EXPERIENCE FADES TO MEMORY
 The screen shot below illustrates some of the same images used on the Flickr page in Adobe Lightroom "Map" mode.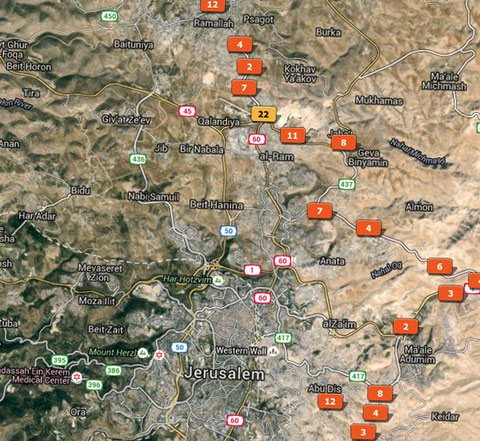 Another way to view this map is to overlay the Israeli Separation Barrier. The maps are different sizes and scales so they do not line up perfectly but you can start to see the reason for the less than direct route between Ramallah and Abu Dis.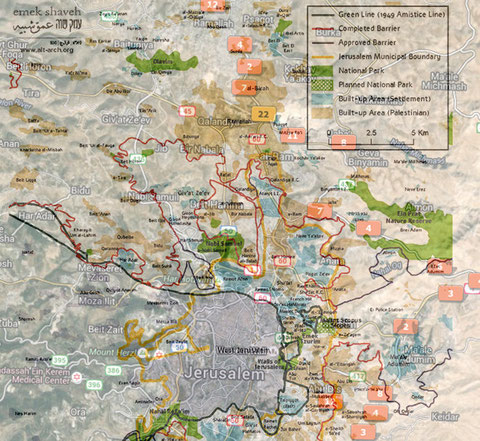 Finally the emak shaveh graphic map of "Greater Jerusalem" which is derived from the B'tselem map of the Israeli Separation Barrier.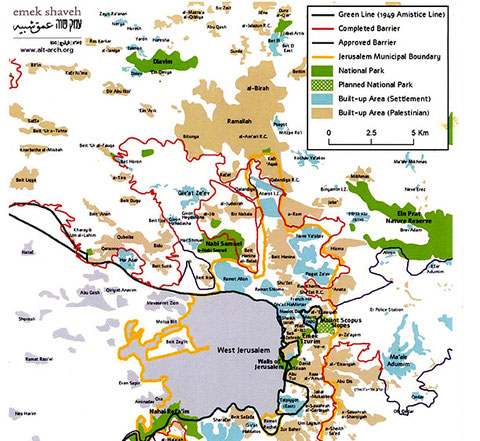 A good way to understand this may be to page through the same three images below. 
A short part of this trip is depicted as video in The Road From Abu Dis to Nasariyah. I am speaking with my driver Jad.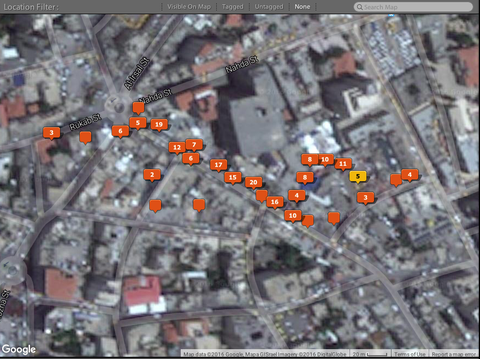 Another Lightroom screen shot this time of a much smaller area, representing the central souk, or open-air market in Ramallah.  
The linear video embedded above is a structuralist experiment incorporating the images from locations on the previous Lightroom screen shot. These images are in the order they were recorded, all move in the same direction and are approximately the same duration. The narration is for a specific audience of journalism students and faculty. 
An excellent interactive map of the entire West Bank is available here courtesy of B'Tselem an Israeli Non-Governmental Organization.