PILGRIMS, PROTEST TOURISTS AND PALESTINIANS:
Abu Dis, Bethlehem, Dheisheh Camp and Ramallah. Click on the images to enlarge and view captions.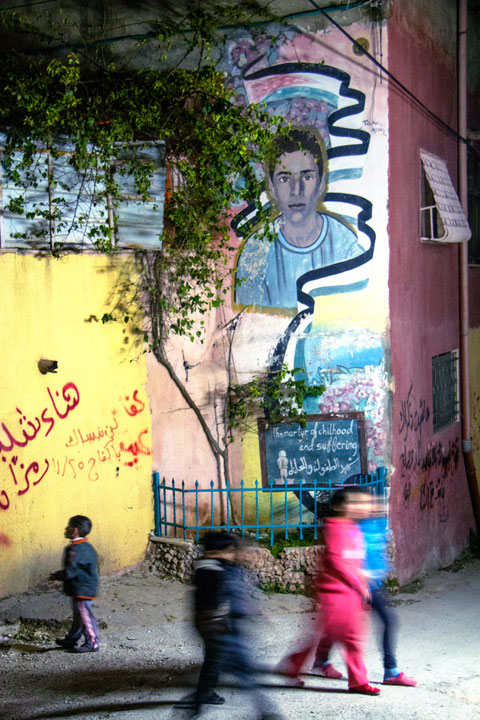 Figure 17. By June 2009 the Obeid family no longer resided in the building and his shaheed stencil, which had been on the left-hand wall was painted over. In January 2013 children pass by beneath a streetlight on the way to and from a local store. This large mural remains in 2020.