Silwan, East Jerusalem and Columbus Circle Fog are included in a group show at the Vermont Photo Space Gallery titled The Built Environment. This show was juried by architecture photographer Norman McGrath and ran from December 27 – January 20 2012. An artifact is on-line as part of the Gallery website.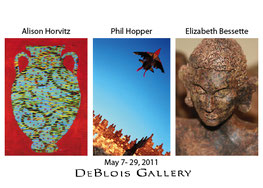 A portfolio of photographs from Belfast, Northern Ireland and the Palestinian Territories were part of a three-person exhibition at the Deblois Gallery in Newport, Rhode Island. The Deblois is a collective of regional artists who also curate shows. A selection of seven photographs out of eighteen are included here. This show ran from May 3 – May 29 2011. 
One of the themes I like to work with in this body of work is the role of the passerby. Images like the the mural of Ghassan Kanafani above left or the Republican solidarity mural above right and the gable-end below become part of how urban space is constructed by and for the inhabitants. The murals seem to become invisible because they are so deeply ingrained in the memory of place and identity. 
This material is currently part of a submission to the Duke University Center for Documentary Studies (CDS) for the Lang-Taylor Award.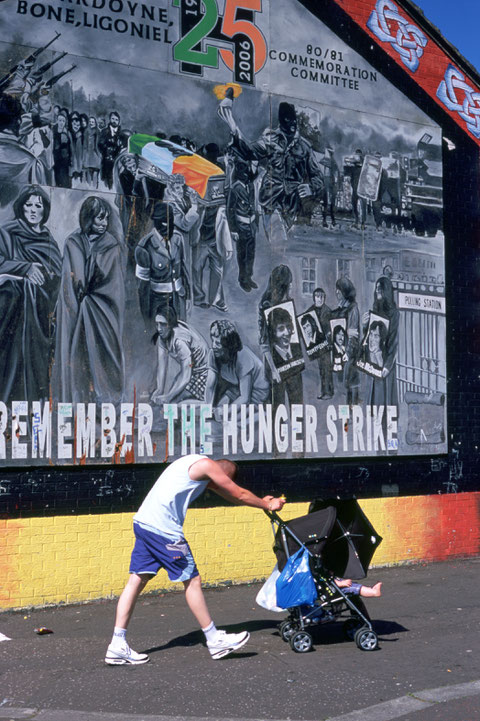 Two: Glacier Eggs was included in a group show titled The Arrangement at the Vermont Photo Space Gallery. This show was juried by Paula Tognarelli, Executive Director of the Griffin Museum of Photography and ran from January 11 - February 8 2011. An artifact is on-line as part of the Gallery website. 
Brooklyn Window, below, was selected by Museum of Modern Art Photography Curator Susan Kismaric for the 24th International Juried Show at the Visual Arts Center of New Jersey which ran from January 15  – March 19 2010.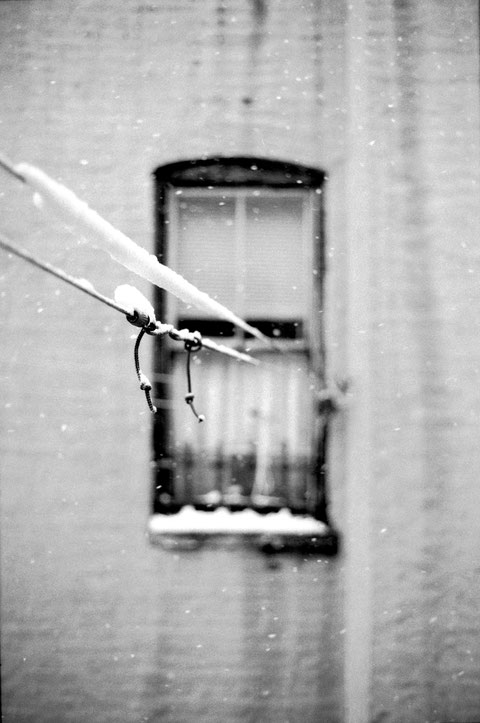 Both Brooklyn Window and Fate, Texas (below) were selected for the Louisville Art Association 19th Annual National Juried Show open form June 26 - July 10, 2010.